Individual, Duet, Semi-Private & Group Pilates Apparatus Sessions.
Live Studio & Virtual Pilates Available.
Sign up to join our mailing list
o
Astoria Pilates offers...
Individual Training
Our attention to detail ensures a high performance quality of exercise with expert advice and instruction.  Private, Duet, and Semi-Private training is available.
Group Apparatus Classes
Experience Pilates in a dynamic group setting at a convenient neighborhood location.  Reformer, Tower, Chair, and Combination Apparatus Classes are available.  Literally, take your Pilates Practice off the ground with our 4 Point Suspension Group Classes.
Cycling Classes & Weight Release
We are passionate about our high energy, results driven combined Cycle/Apparatus Classes; the gateway to our signature Mastermind weight release program.
Meet Gina Vaccaro
Owner of Astoria Pilates
Certified Pilates Trainer with 16+ years of experience, passionate about spreading the wonderful benefit of Pilates. Gina understands that starting a new fitness program like Pilates can be tough. That's why she takes the time to ensure you have a comfortable introduction to your practice.
An Astoria Pilates Studio
Subconscious negative programming from our past will very often manifest as pain in the body....otherwise known as dis-ease.  At Zend Avesta Pilates we teach you how to consciously control your mind and your bodies' activity through repetitive exercise and visualization, reprogramming conscious thinking and movement to 100%. You will feel inspired and motivated to learn more of the infinite possibilities of connecting mind, body, and spirit, whether it's relating to pain or the physical form you desire.  During private and group sessions we work on the 6 Principles of Contrology developed by Joe Pilates and how they relate to the 6 tools of the Human Consciousness, our Higher Faculties. Our healing, health and personal development program applies an in depth study of these principles and faculties, and further study in the science of Universal Law.  As you learn to live by the laws and apply them to your physical activity you will master unity of body, mind, and spirit.  With our continued guidance and support, not only will you achieve your fitness goals, you will also be rewarded with an abundant life of satisfaction, health and happiness!
Stay fit at Astoria's Premiere Pilates Studio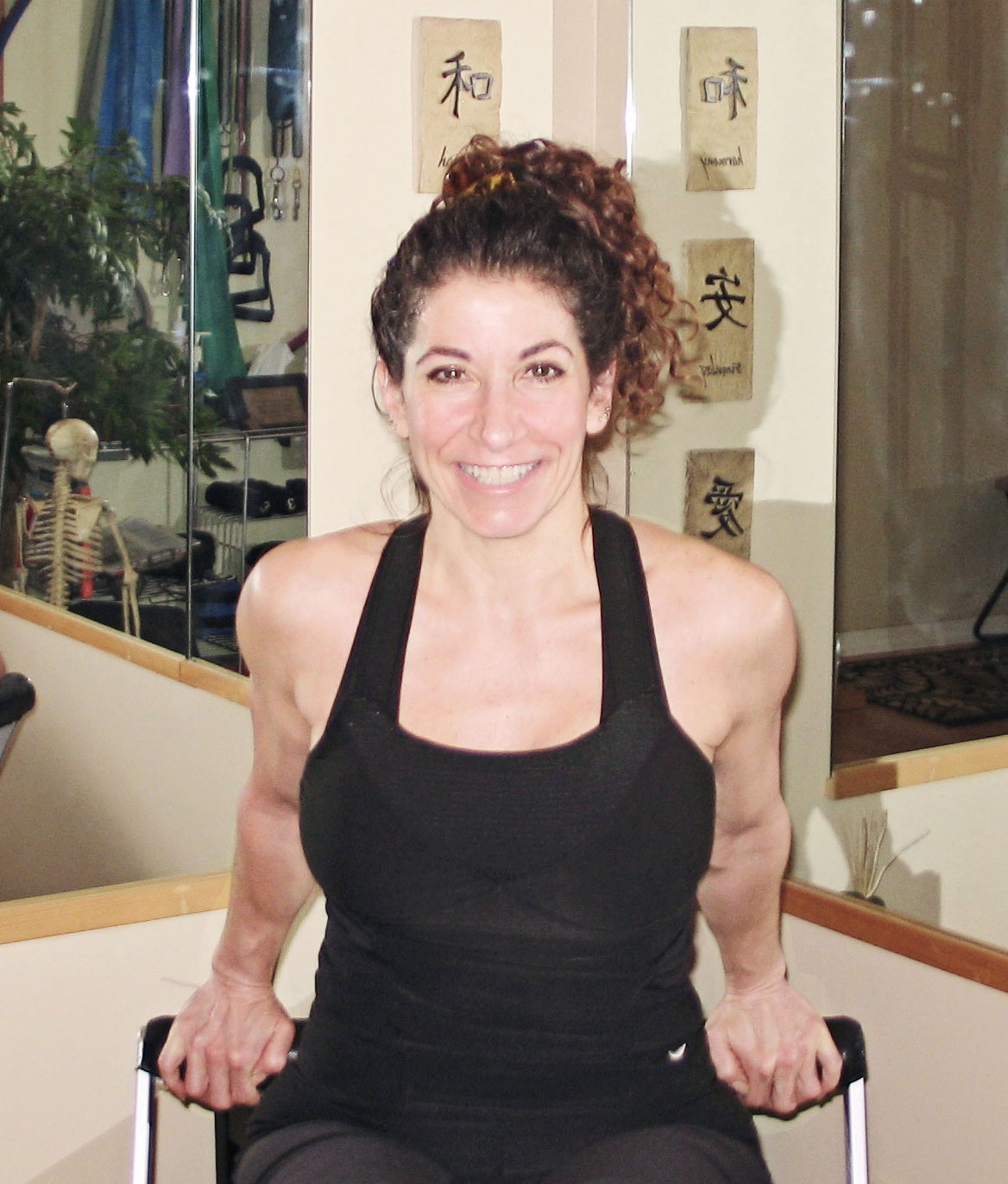 New to Pilates
Sign up and join our mailing list to get started with your pilates practice!
Private Sessions
Prepare for group classes while familiarizing yourself with the philosophy and practice of Pilates in a comfortable at home environment.
Group Classes
Experience the camaraderie. Work out in a fun and fast pace environment. We cycle & practice Pilates together in small groups where you will still receive personal attention from your instructor.