Private Pilates & Small Group Training in Central Point/Jacksonville & Medford Oregon!
Defy Age; Do Pilates!
Pilates is complex, but not confusing. Once you make the decision to begin you will wonder why you waited so long.
CALL FOR INFO
o
Stay fit at Central Points' & Medfords'Premiere Pilates Studio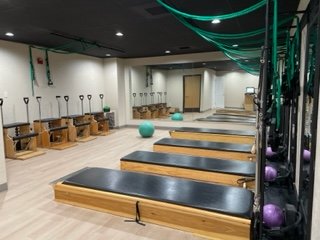 New to Pilates?
Pilates is a great workout for every body regardless of your age and fitness level. Whether you want better athletic performance, recovery from injury or pain, or to improve flexibility, balance and overall well-being, it's easy to get started. Just sign up and get going!
Private Sessions
The best way possible to learn Pilates. Schedule one-on-one time to learn fundamentals, familiarize yourself with the philosophy and practice of Pilates and prepare for group classes.  Follow up with Pilates after physical rehabilitation.  With consistent practice it will yield the quickest & finest results in your continued therapy.
Group Classes
Special classes for joint health, spinal and arthritic conditions, and common body ailments. We practice Pilates together in small groups where you always receive personal attention from your trainer. Keep your mind healthy and your body young, stay social & fit!
Zend Avesta Pilates offers...
Focus on Joint Health & Arthritic Conditions, Injury Rehabilitation & Prevention.
---
Individual Training
Our attention to detail ensures a high performance quality of exercise with expert advice and instruction.   Wellness Coaching, Private, Duet, & Semi-Private training are available.
Group Apparatus Classes
Experience Pilates in a dynamic group setting in a quiet, pleasant, state of the art studio.  Specialty classes on the apparatus; designed for joint health, spinal & arthritic conditions, common body ailments, strength & endurance.
Mastermind Pain Management & Weight Release
Our results driven Mastermind Program supports you in your pain management and weight loss goals.  If you've tried everything else and it's just not working, give this unique program a try!
Meet Gina Vaccaro
Owner of Zend Avesta Medford & Jacksonville/Central Point Pilates
Defy Age; Do Pilates…..stay sharp, young, social, and fit at Zend Avesta.
23 years ago I found Pilates, following the birth of my first child.  Having gained 70 lbs. on my petite 5′-1″ frame, I needed to take action!  Prior to this I did not lead an active lifestyle and was terrified of the "gym scene".  At 11 months post natal, I sought a womans' gym with childcare, where I was first introduced to the Pilates Mat.  It was during my first set of hip circles that I knew this was the exercise method for me! What I didn't know was that I would be leaving my beloved career as an architectural Interior Designer to become a passionate Pilates trainer….huh?   Yes, I left the corporate world of glamorous design to make a greater impact on peoples lives.  As my personal practice and business evolved I was training men and women with a variety of conditions, mostly women who were suffering from emotional trauma accompanied by excessive weight gain and or chronic pain.  Although the origin of trauma for each individual varies, the healing process through the use of Pilates is essentially the same.  I am a compassionate trainer who will ensure you comprehend the mindful attributes that Pilates requires to create the space for healing to begin, and changes to be made.
When looking for a Pilates trainer you should seek someone who's teaching style resonates with you.  You want to feel comfortable with them and in their environment.
Be realistic but articulate your expectations. Don't hesitate to bring up your questions and concerns. Realize that you are entering into a commitment to yourself in partnership with your trainer.
When you train with me, you'll receive personal expert advice and quality instruction.  You'll  quickly understand the method and how to apply it in your body.  You'll  gain strength and endurance with calm and ease, in both mind & body.  I offer a true Pilates practice through the use of Joe Pilates' principles.
Zend Avesta Pilates · Central Point/Jacksonville & Medford Oregon
At Zend Avesta Pilates we set goals!  We coach, train, and support our members in the process of accomplishing their fitness goals, from pain relief to weight loss. Let's get social and have some fun. Bring your friends and your toe sox, for some good exercise and mind bending conversations.  From NYC to the Rogue Valley I am committed to supporting you in your health and wellness journey! -Gina Vaccaro